it's so good to be home. travelling got old, really fast. off to NC, then MD, then i was home for 2 days, then in Indianapolis for a while. i'm happy to be home. and my review of M John Harrison's NovaSwing is online.
Go check it out!
and Mom sent me a box of books! i love having a parent who works at a bookstore! now i just have to find space on my bookshelves for some of this stuff: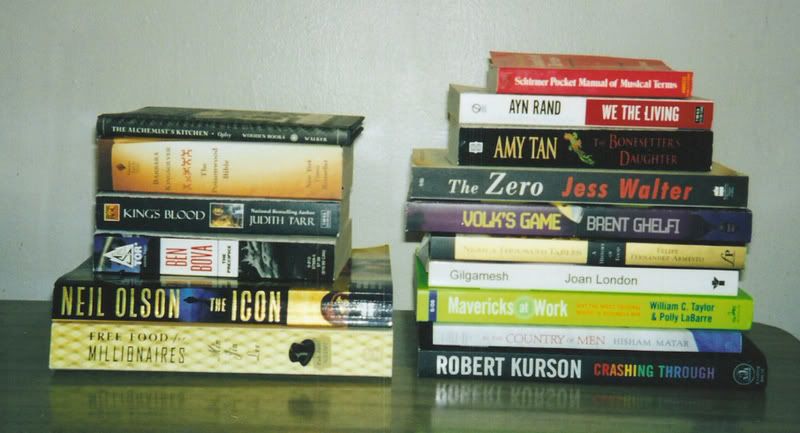 and speaking of bookcases, i had some film i needed to use up in my camera. my bookshelves are messy, and saggy: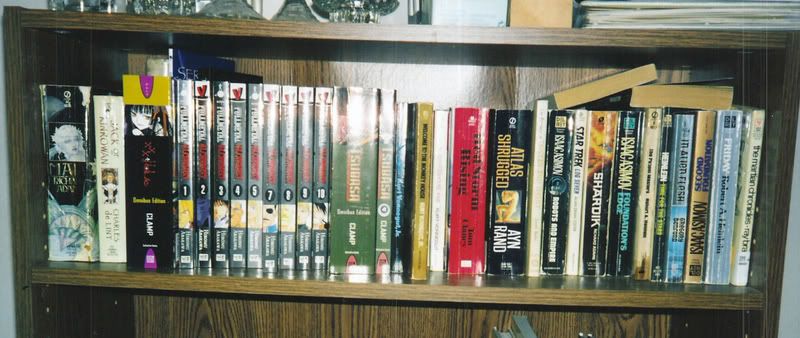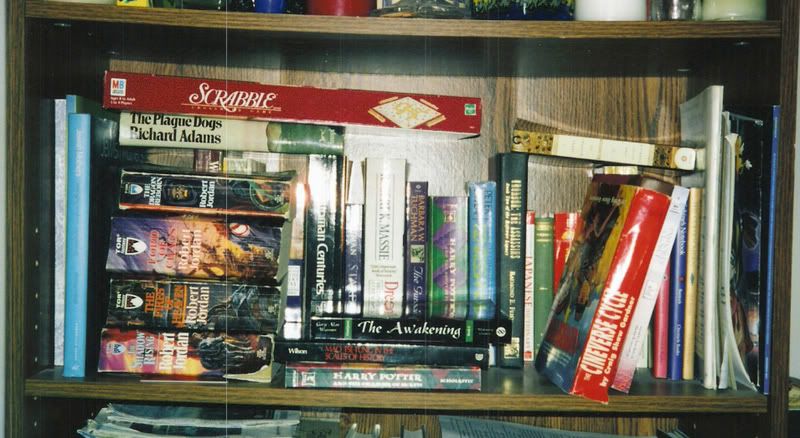 i love books. too much fun. Just got Shadowmarch, by Tad Williams from the library. somepeople say his stuff is awesome, others say it's awful. i guess I'll find out!